No one lives forever and when people die their loved ones are left to deal with the fallout. Aside from the emotional upheaval that death brings, there are things like finances to consider.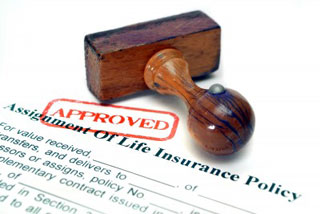 If family members were dependent upon the income of the deceased, making ends meet may become a struggle. Death is never a happy occasion but financial troubles only add to the anxiety.
Life insurance provides loved ones with financial security when the insured dies, making it easier for survivors to get back on their feet.
Though the concept of life insurance makes sense to many people, paying for it may be another story. Life insurance premiums can be expensive particularly if the insured is older or suffers from a medical condition.
Short Term Is Usually Cheaper
Whole life policies, which run for a lifetime, tend to be much more expensive than term life policies that are in effect for a designated period.
Many UK residents do not earn enough money to afford life insurance for the rest of their lives.

Some of them select a term life policy that provides protection for a limited time because that is all they can afford.
They would find this policy even more attractive if they received a financial reward for living past the policy termination date.
Bonuses In Lieu of Claims
There are policies that provide bonuses in lieu of claims, making premiums even more affordable. One of them is offered by Sun Life Insurance, provided by AXA Wealth Ltd. Premiums start at just £5 per month and five terms are available. Applicants must answer five eligibility questions, several of which pertain to their health.
If they can honestly answer "no" to each question and they are between ages 18 and 59, acceptance is guaranteed.
Depending on the term and premium amount selected, the insured may leave a cash sum of up to £150,000 to beneficiaries. When deciding on the cash sum, insureds should keep in mind that over time, inflation will reduce the value of the lump sum that is paid when a claim is filed.
A cash sum that is paid to an estate could be subject to inheritance tax, further reducing its value.
With this policy, the bonus comes into play when all premiums are paid as due and the insured lives to the end of the term and does not make a claim. The insurance company will then pay 15 percent of the premiums back to the insured. It is important to note that if premiums are not paid when due, the cover will terminate and the insured will not receive any money back.
In addition, the policy itself does not have a cash-in value at any time.
Additional Features
Two other features of this policy are worth noting. The premium for the first month is free and after that, will not increase from the amount stated in the contract. In addition, this policy features a terminal illness benefit that may pay out the cash sum early if the insured is diagnosed with a terminal illness.
Several conditions must be met so interested individuals should learn more before binding contracts.
The ability to receive some financial benefit from an insurance policy while living is a nice feature. For people with limited income, knowing that some of the premiums will be returned if they survive past the policy termination date makes the cost of life insurance easier to justify.
Others rest easier knowing they will receive a financial benefit if they are diagnosed with a terminal illness during the policy term. In both cases, the money will come in handy.