While most people live what are classified as low-risk lifestyles, some others fill their days with cliff diving, motorsports, deep sea exploration, and other hazardous pursuits.
If these thrill seekers want to purchase life insurance, they may have to pay significant premiums.
Some insurers quadruple the cost of life cover for these individuals while rates offered by others will not vary.
Adventurers should shop around and select cover that is compatible with their lifestyles.
The Cost of Hazardous Pursuits
Insurance premiums for those who engage in risky activities are typically based on the age, training, location, and experience of the applicant. Membership in a recognised organisation could also be a factor.
Legal & General reports that non-standard risks can increase premiums by between 50 and 400 percent. Some applicants may be rejected and other individuals will find that their policies feature specific inclusions.
Life Insurance For Dangerous Activities Such As Extreme Sports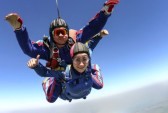 For thrill seekers, the news is not all bad. Life insurance providers are now treating these individuals more favourably than they did in the past.
Some insurers will not ask whether an applicant has been declined life insurance or received only non-standard terms previously.
Even insurers that ask these questions rely more upon their underwriting judgment than upon the answers.

Once a policy is in force, the policyholder is not required to notify the insurer of a new and risky pastime.
This holds true as long as the applicant did not intend to pursue this activity at the time the application was completed. Failing to tell the truth when applying for life cover could result in denial of a claim, affecting the financial future of beneficiaries.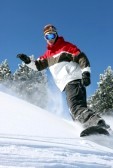 If a claim is related to a risky activity that was not disclosed on the life insurance application, the insurer will investigate to verify that the policyholder did not intend to be involved in this activity when the application was made.
Insurers recognise that during the working years individuals are more likely to become disabled or suffer serious illnesses than they are to die. Therefore, they tend to be more lenient with life insurance applicants than they are with individuals applying for health insurance.
Critical Illness Over Income Protection
If an individual engages in hazardous activities, critical illness may be treated with more lenience than income protection cover is. Critical illness pays a lump sum if the policyholder is diagnosed with a covered medical condition. Income protection insurance pays a monthly sum if long-term disability or sickness renders the policyholder unable to work.
As an example, a recreational parachutist qualifies for standard terms for Ageas Protect critical illness and life cover as long as the individual makes no more than 25 jumps each year. An individual flying a glider for a maximum of 100 hours a year also qualifies under these terms. However, relevant income protection plan claims would be excluded for both individuals.

Different insurers have different opinions about hazardous pursuits or sports. Therefore, individuals who believe that they represent non-standard risks should purchase their life cover from a specialist advisor. This professional knows which insurance companies are most suitable for a particular type of applicant and understands the best way to position the application.
They ask underwriters relevant questions so thrill seekers can avoid making unnecessary applications. Consumers should only apply for life cover when they have a general idea of the terms and premiums they will receive and these are acceptable.