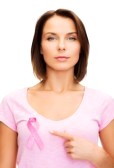 Knowing there is support for you and your loved ones provides an enormous amount of peace of mind, especially when a medical tragedy strikes a family.
Cancer, in particular, can be one of the most devastating diagnoses someone can receive and the reports surrounding this illness make it important to consider critical illness and cancer insurance.
Almost Half The Population
Although difficult to discuss, studies have shown that 4 in 10 people will be diagnosed with some form of cancer in their lifetimes.
If a potential cancer diagnosis is a concern for you, it may be beneficial to purchase cancer insurance for your life insurance portfolio to help safeguard your family's financial stability. This type of insurance can assist in off-setting high medical bills and allow for a better focus on wellness and recovery.

There are a number of options available for both critical illness and cancer insurance – when making an informed decision, the insurance professionals at Genesage Life Quotes can help you find the best coverage.
Cancer Insurance Explained
Many critical illness insurance policies will include some form of cancer insurance. This coverage can be applied to individuals up to 75 years of age and in some cases up to the age of 85.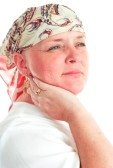 Based on the statistics surrounding cancer diagnoses, it may be in your best interest to research and obtain cancer insurance coverage early on – it has been reported that 10 percent of cancer diagnoses are made earlier than the age of 50 and that number more than triples to 55 percent of cases being discovered prior to age 75.
Another indicator that this type of coverage should be purchased early on is that premiums for this type of coverage generally increase with age and risk for cancer so locking in a low rate now may be a great choice Additionally, it is important to review critical illness and cancer insurance regularly – advances in medical science allows professionals to discover and diagnose cancer earlier than previous decades, so it is important to make sure your coverage is still relevant.
Not All Cancer Insurance is Created Equal
Although most critical illness coverage policies list cancer as a core illness, not all policies cover the lesser stages of this disease, which is why it is vitally important to research different policies and providers. Most cancer insurance policies base their range of coverage on the definition of cancer given by the Association of British Insurers (ABI), which states that:
"cancer is any positively diagnosed, malignant tumour that is characterised by tissue invasion and growth of malignant cells."

Because of the definition provided by ABI some, policies may not pay claims on lesser forms of cancer such as pre-malignant tumours, borderline malignancy, or non-invasive tissue. Additionally, early stages of breast or prostate cancer may not be covered.
Some of the more major stages and forms of cancer such as lymphoma, sarcoma, and leukaemia are covered by the definition. Make sure to research and fully understand any critical illness or cancer insurance policy before purchase for this reason.
What Conditions does Cancer Insurance Cover?
Most critical illness and cancer insurance policies will cover the two most common forms of cancer including breast cancer in women and prostate cancer in men. Not only are these conditions covered, many insurance companies will include additional coverage in their policies for early stages of these two prominent diseases – breast cancer affects nearly 3 in every 10 women, and prostate cancer is found in approximately 2 in every 10 men.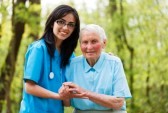 Insurance providers are always working to stay up to date and in line with the many medical advances that occur every day. Because of recent changes in how cancer is detected and treated, insurance companies are including coverage for early stages of the disease as well as for various new treatment procedures.
For example, traditional policies only provided coverage for mastectomies in women with breast cancer – now, cancer insurance will generally cover a number of different procedures.
No amount of planning can prepare an individual for the devastating news of a cancer diagnosis. Although the emotional toll can be unbearable, having cancer insurance can help the financial toll be less of a worry. This type of coverage is helpful in managing high medical costs and can help families focus on recovery and support rather than money.
If you need assistance choosing cancer insurance for your portfolio, Genesage Life Quotes can help you find the perfect plan for you and your family.
Early Detection Of Cancer Video:
External Resources: