To get quotes for income protection insurance, complete a single online form and let our quoting engine scan the market to find the best premium quotes available.
We send a summary of these quotes to you via email to make it easier for you to find the best policy.
The Best Advice Regarding Income Protection Insurance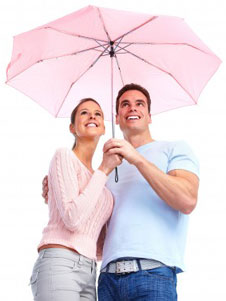 The Internet makes it simple to compare quotes for income protection insurance. However, it does not help you understand the differences between plans offered by different providers. Our independent advisors will help you identify the best policy at the lowest price.
Our experts learn about your needs and financial restrictions and use this information to identify the most suitable provider. They also consider other factors including health, occupation, and lifestyle, which can affect plan premiums.
Details about Income Protection Insurance Cover
Income protection insurance replaces income if an accidental injury or illness prevents you from working. It allows you rely on more than savings or state benefits.
Research reveals that half of UK residents could survive for only 17 days if they suffered an unexpected loss of income.

State benefits do not allow many people to maintain their current lifestyles. Other people cannot live indefinitely from savings or income from a partner.
People use income protection cover for many reasons, such as to:
• pay food bills, utility costs, and other monthly expenses
• protect rent or mortgage payments
• protect auto loan, personal loan, or credit card payments
• protect their lifestyles and cover school fees and holidays
Short term and long term income protection policies are available. The most suitable policy depends on how long cover is needed to pay income.
Short Term Income Protection Insurance
Short term income protection insurance covers a temporary period of incapacity and unemployment or can be used to cover the cost of a particular debt. A short term policy typically pays for a 12-month period rather than until you have recovered or retire. There are three kinds of short term income protection insurance:
• Accident, Sickness, and Unemployment (ASU)- pays tax-free income monthly for a maximum of 12 months if you are unable to work due to an accident, sickness, or unemployment
• Mortgage Payment Protection Insurance (MPPI)- provides a monthly payment to meet mortgage and related expenses should you have an accident or become sick or unemployed
• Payment Protection Insurance (PPI)- covers repayments to creditors for credit cards, loans, or other debt if you are unable to work due to an accident, sickness or unemployment
Long Term Income Protection Insurance
Long term income protection insurance provides tax-free regular income if you cannot work due to a disability or illness. This cover continues to pay until you are able to return to work or until the policy term ends (typically upon retirement). A long term policy is flexible and our experts can help you tailor cover to meet your budget and needs.