To get quotes for critical illness cover, complete a single online form.
Let our quoting engine scan the market to find the best premium quotes available.
We send a summary of these quotes to you via email to make it easier for you to find the best policy.
The Best Advice Regarding Critical Illness Cover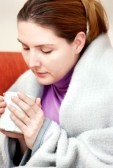 The Internet makes it simple to compare quotes for critical illness cover. However, it does not help you understand the differences between plans offered by different providers. Our independent advisors will help you identify the best policy at the lowest price.
Our experts learn about your needs and financial restrictions and use this information to identify the most suitable provider. They also consider other factors including health, occupation, and lifestyle, which can affect plan premiums.
Details about Critical Illness Cover
Critical illness cover pays a lump sum if a qualifying illness is diagnosed during the term of the policy. Covered illnesses vary from one insurance company to the next. These illnesses are explained in the key facts document provided by the insurance company offering the cover. This document is available in the More Information area of our online quoting system.
Illnesses that are typically covered include:
• stroke
• heart attack
• coronary bypass
• kidney failure
• some types of cancer
Since critical illness cover varies by provider it can be difficult to choose the most suitable provider from an online quote alone. We recommend that after receiving your life insurance quotes, you request a telephone call from one of our experienced financial advisors. This professional will discuss your insurance needs and make sure you receive the best critical illness cover available.
Life and Critical Illness Cover
Life and critical illness cover allows you to have critical illness cover as either an integrated or additional benefit. If critical illness cover is integrated, the policy pays out upon either diagnosis of a qualifying illness or death and then the policy and premiums cease.
If critical illness cover is structured as an additional benefit to a life insurance policy, it can pay the assured sum two times, on both the diagnosis of a qualifying critical illness and upon death, if both of these events occur during the term of the policy.
Providers of Critical Illness Cover
These companies provide critical illness insurance quotes through the Genesage Life Insurance online quoting system:
| | AEGON Scottish Equitable | Personal Protection - Critical Illness Cover Reviewable Premiums |
| --- | --- | --- |
| | AEGON Scottish Equitable | Personal Protection - Critical Illness Cover Guaranteed Premiums |
| | Ageas | Term Protection Critical Illness Cover |
| | Aviva | Simplified Life Term Insurance & Critical Illness Cover |
| | AXA Now part of Friends Life | Term Protection - Critical Illness Cover |
| | Bright Grey | Term CIC Protection from Bright Grey |
| | Bupa Now part of Friends Life | Critical Illness Insurance Term (Level) |
| | Bupa Now part of Friends Life | Critical Illness Insurance Term with Life (Level) |
| | Friends Life | eSelect Critical Illness Insurance |
| | Legal & General | Level Critical Illness Insurance - Reviewable |
| | Legal & General | Level Critical Illness Insurance - Guaranteed |
| | Legal & General | Term Life + Critical Illness Cover |
| | LV= | FPP Online (with free Healthy Steps) CIC |
| | PruProtect | PruProtect Essentials Plan Critical Illness Insurance |
| | PruProtect | PruProtect Plan CIC |
| | Scottish Provident | Self Assurance Term Critical Illness Personal |
| | Zurich | Level Critical Illness Plan Reviewable Premiums |