By age 55, many people are looking forward to retirement.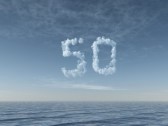 Though they are focused on the future, they may only be thinking about themselves.
Life insurance that will provide financial security for beneficiaries may not enter their mind.
This is unfortunate because the cost of a life insurance policy increases with age.
Health issues may also become more common with age, making this insurance cover even more expensive. A life insurance policy designed for people older than 55 is an inexpensive alternative that everyone in this age bracket should consider.
Finding Life Cover After The Age  Of 55
An individual risk assessment is used to determine premiums for traditional life insurance cover. This typically results in older people paying much more than younger people in good health do. Buying life insurance over 55 can be an expensive undertaking and many people are forced to go without this cover because they cannot afford it. This is very unwise because beneficiaries can be thrown into a financial tailspin if an individual dies and leaves behind bills and debt.
Fortunately, there is a way for people older than 55 to cover loved ones financially without doing harm to their own finances. Special life insurance policies designed for individuals in this age range are available at reasonable prices. These policies keep premiums low by grouping all applicants over age 55 into a single age bracket before rates are calculated. There are no individual risk assessments and no requirement for a medical examination. This enables even people in poor health to qualify for cover.

The only requirements that applicants for over 55 life insurance must meet pertain to age and residency. An applicant must be a resident of the UK and must be younger than 75 or 85 based on the insurer. If these conditions are met, acceptance is guaranteed. If the insured dies while the policy is in force, beneficiaries will receive a lump sum payment determined by the cover limit. This money can be used to cover funeral expenses, take care of final bills, pay off loans, or repay the mortgage.
Why Over 55 Life Insurance is Important
It is necessary to consider how loved ones will be affected by our death. As we age, providing for beneficiaries should become a higher priority. Purchasing life insurance cover is an easy way to take care of them financially. The policy benefit will help them live comfortably until they can fill the financial gap resulting from loss of our income. They can keep their savings intact, using the lump sum payout from the life policy to repay debts and cover on-going living expenses.
This policy will remain in effect as  long as the insured continues to make payments. Some providers allow payments to cease after age 85 or 90 and will keep cover in force for the remainder of the lifetime. However, if premium payment stops before that age cover will be cancelled and beneficiaries will not receive a payout when the insured dies. Upon cancellation, premiums that have already been paid will not be refunded. Therefore, the policyholder should make regular payment a priority.
Premiums are based on age at time of application, smoking status, and cover limit. With people living longer, even someone over 55 may have life cover in place for two to three decades. This means that total premiums paid over the lifetime could exceed the benefit that the policy provides. Comparison-shopping enables consumer to find the necessary cover at the lowest prices.
Once a policy is in place, the initial one to two years may be considered a waiting period. This means that a claim submitted during this time will be denied. Death caused by an accident is a typical exception to this rule. Even a non-accidental death may result in some financial benefit because the insurance company may refund premiums paid through the date of death. This money will arrive when truly needed, making it easier for loved ones to get back on their feet.
Important Decisions That Should Be Considered
Many people who are older than 55 have spouses and children. They should compare the financial benefits of a conventional joint whole or term life policy to those of two individual policies designed for people older than 55. The combined cost of the individual policies may be more than a joint policy but  each individual policy will pay out while a joint policy pays out only once before terminating. An individual policy is an easy way to replace income.
If the family unit includes children, each parent can provide children with financial benefits by purchasing an individual over 55 policy. If both parents die, their children will not have trouble affording university tuition or making a down payment on a home. Parents should determine how much cover is needed and whether the benefits of two individual plans outweigh the additional cost.

People who are employed may receive death  in service benefits as part of their employment package. Though this cover is helpful, the benefit level may not be enough to support loved ones after the individual dies. Cover limits are usually not more than three or four times the salary of the individual. Another important factor is that this benefit ceases when the insured changes jobs. It could be difficult for the individual to afford alternative cover at this later date.
Finding the Best Over 55 Life Cover
Comparison-shopping is the best way to find affordable life insurance designed for people older than 55. Rather than calling or visiting the website of each company doing business in the UK, use the Genesage site. We search the hundreds of policies for UK residents over 55 and return details for those that meet your specifications.
Simply complete our online quote request form, compare the results we provide, and let us help you complete the application paperwork for the desired policy. This streamlined process and guaranteed acceptance make the insurance buying process fast and simple for everyone over age 55.