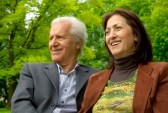 To receive quotes for term insurance, simply complete and submit our online quote form.
Our quote engine will search the market to find the best quotes available for your term insurance cover.
We make it easy for you to compare these quote by providing a quote summary via email for your records.
Expert Advice for Term Life Insurance
It may be simple to compare online quotes for term insurance but understanding plan differences can be challenging. Our independent advisors help you identify which term insurance is best within the desired price range.
These advisors consider your budget, needs, lifestyle, occupation, health, and other factors that determine term insurance premiums. They use these factors to find the most suitable term life insurer and policy.
Information about Term Insurance
Term life insurance is the least expensive type of life insurance. During the policy term, this cover does not hold cash value. Monthly premiums are guaranteed for the policy term or reviewable at predetermined intervals (usually every five years).

Critical illness cover varies between different providers so it is difficult to select the best provider using only an online quote system. Therefore, we recommend that once you receive quotes for critical illness cover, you request a consultation with one of our experienced financial advisors to discuss your needs.
Life and Critical Illness Cover
Life and critical illness cover allows you to integrate critical illness cover with life insurance cover or have it as a separate benefit. When critical illness cover is integrated with life cover, the policy pays one claim only for either diagnosis of a qualifying critical illness or death. Once a payment has been made, the premiums stop and the policy ends.
When critical illness cover is structured as a benefit separate from a life insurance policy, the plan may pay the assured sum two times, once upon being diagnosed with a qualifying critical illness and once upon death, provided that both events take place during the term of the policy.
Term Life Insurance Providers
Below are some companies that will return quotes for term insurance through the online quote request system provided by Genesage Life Insurance.
| | AEGON Scottish Equitable | Personal Protection - Term Insurance |
| --- | --- | --- |
| | AEGON Scottish Equitable | Simply Life - Term Life Cover |
| | Ageas | Term Protection |
| | Aviva | Simplified Life (Electronic) Term Insurance |
| | Aviva | Term Assurance (Electronic) |
| | AXA ( Now Friends Life ) | Term Protection - Personal |
| | Bright Grey | Term Protection from Bright Grey |
| | Bupa ( Now Friends Life ) | Critical Illness Insurance Term (Level) |
| | Bupa ( Now Friends Life ) | Critical Illness Insurance Term with Life (Level) |
| | Bupa ( Now Friends Life ) | Life Level Term Assurance |
| | Friends Life | eSelect Term Insurance |
| | Legal & General | Level Critical Illness Insurance - Electronic |
| | Legal & General | Mortgage Level Term - Electronic |
| | Legal & General | Mortgage Level Term + CIC - Electronic |
| | Legal & General | Term Insurance - Electronic |
| | Legal & General | Term + CIC - Electronic |
| | LV= | FPP Online (with free Healthy Steps) |
| | PruProtect | PruProtect Essentials Plan |
| | PruProtect | PruProtect Plan |
| | Scottish Provident | Self Assurance Term Personal |
| | Zurich | Level Protection Plan (Gtd) - Electronic |
| | Zurich | Level Protection Plan (Rev) - Electronic |