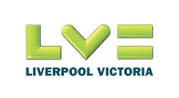 It puts our mind at ease to know that spouses and loved ones will be taken care of when we pass away. For older individuals, this means enjoying the golden years of their lives without the added stress of worrying about their family's financial future. But, choosing an "over 50" life insurance plan can be difficult.
Liverpool Victoria offers an Over 50 Life Insurance Plan well suited for those looking for affordable and comprehensive insurance coverage.
Features Included in LV's Over 50 Life Insurance Plan
The life insurance plan provided by Liverpool Victoria is specifically tailored to meet the needs of older policy seekers. The Over 50 Life Insurance Plan offers guaranteed acceptance for residents of the United Kingdom between the ages of 50 and 80.
This is backed by the promise that LV will not require you to answer any health questions or submit a recent medical exam. This plan also has the option of covering the primary policy holder's spouse if they too are a United Kingdom citizen between 50 and 80.

When it comes to monthly premiums, payment amounts are based on a few key factors. The amount that will be required for a monthly payment is based on desired coverage, additional features added to the policy, as well as the applicant's gender and age. For those individuals seeking the most basic coverage, payments tend to be very low. If more coverage is needed to help ease your family's financial burdens, monthly payments will be higher.
Liverpool Victoria's Over 50 Life Insurance Plan grants policy holder's a cash lump sum payout for beneficiaries when they pass away. These funds can be used in a number of ways to help ease the financial burden on surviving family members – settling outstanding debts such as mortgages or personal loans, burial expenses, and gifts to loved ones are all ways in which these funds can be used for the policy holder's family.
Liverpool Victoria Offers Additional Benefits for Over 50 Life Insurance Plan
In addition to guaranteed acceptance, low premium payments, and a cash lump sum payout, LV also offers policy holders some other great benefits.
Applicants also have the choice of utilizing LV's Funeral Benefit Option – this helps to offset the sometimes large burial expenses by providing an extra 10 percent of coverage. Applicants will also be happy to know that when they celebrate their 90th birthday, any and all premium payments will cease and coverage will continue until the end of their life.

Regardless of what insurance plan you choose, make sure to research all of the features and options that are available. This will help to guarantee that the plan is a good fit for your unique situation and needs as well as helping to ease the stress of providing for your family after you pass away.
Liverpool Victoria offers a number of great benefits to older policy seekers and is worth considering when you are in the market for affordable, comprehensive life insurance coverage.