Do I Need Life Insurance if I'm in the Military?
Army, Navy, RAF, and other military service men and women work higher risk occupations that those who work a normal 9 to 5 job.
Because of the higher risk they face to their lives every day, it is very important for military members to ensure their family will be financially supported should they pass away.
A life insurance policy can help beneficiaries to stay financially stable when the policy holder's income is no longer available. Here is what you need to know about having life insurance in the military.
Basic Information on Life insurance
Individuals can apply for life insurance to help make sure their family members will receive financial support when they pass away. Policyholders enter into a contract with a life insurance company, in which they will pay monthly payments, or "premiums," in exchange for a lump sum of money bring provided to their family when they die.

The funds given to the beneficiaries listed on the policy, most commonly a spouse or of-age children, can be used to pay final expenses and other bills after death.
Life insurance policies are not cookie cutter, and can be customised based on what the policyholder is looking for.
Life insurance coverage terms can last from a few months to coverage for his or her entire life and the amount of financial support the family will receive can vary from a few thousand pounds to hundreds of thousands.
The options that an individual chooses for his or her policy and what company they work with will be a determining factor when it comes to the amount paid in monthly premiums.
Life Insurance Coverage for Military Members
Many, if not all, branches of service will offer service members and their families some compensation should the individual enlisted pass away.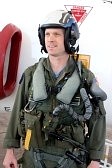 These benefits are often referred to as "death in service" – "death in service" benefits are granted to the families of military members who pass away while serving their country.
While these packages are helpful, it is important to know exactly what your family will receive under these benefits and make sure it will be enough support to keep them financially stable.
Should the "death in service" benefits not be enough to cover the family's costs, it may be beneficial to purchase a life insurance policy as an addition.
This will help to ensure that, even when the "death in service" benefits fall short, your family will still have the financial support it needs to pay final expenses, eliminate outstanding debt, and have money to support itself without your income.

It is also important to remember that "death in service" benefits will not carry over when you leave military service – this may be another valid reason to seek an additional life insurance policy outside the military.
Choosing the Right Insurance Policy
When looking at different policy options, choosing the right one can be an overwhelming experience. A great place to start is determining how much financial support your family will need without your income.
Make sure to take into account funeral costs, any debts such as credit cards or loans you currently hold, home mortgages, and the month to month expenses of the household. Once you have determined a figure that you are comfortable with, shop around different insurance plans and companies.
By comparing different offers, it is possible to find an affordable policy that will meet all your needs.