To get quotes for mortgage protection cover, complete a single online form and let our quoting engine scan the market to find the best premium quotes available.
We send a summary of these quotes to you via email to make it easier for you to find the best policy.
The Best Advice Regarding Mortgage Protection Cover
The Internet makes it simple to compare quotes for mortgage protection cover.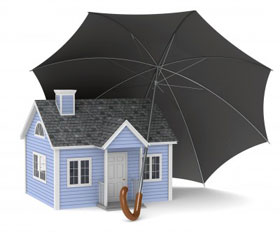 However, it does not help you understand the differences between plans offered by different providers.
Our independent advisors will help you identify the best policy at the lowest price.
Our experts learn about your needs and financial restrictions and use this information to identify the most suitable provider.
They also consider other factors including health, occupation, and lifestyle, which can affect plan premiums.

Details about Mortgage Protection Insurance
There are two types of mortgage protection insurance: short term and long term.
Short Term Mortgage Protection
Short term mortgage protection insurance pays a regular income for a limited period (usually a maximum of 12 months) to cover a mortgage and related living expenses. The policy runs on an annual basis and is renewable. It provides cover for sickness and accident. Unemployment cover is available as an option.
Long Term Mortgage Protection
Long term mortgage protection insurance is also called income protection insurance. It is designed to replace your salary, not just cover a mortgage. It is fully underwritten and can pay out until you turn age 65.

However, it will not pay out if unemployment is caused by redundancy. Therefore, if you want long term mortgage cover for unemployment due to redundancy, consider taking separate unemployment cover with a long term mortgage protection insurance policy.