Claims made against protection policies really do pay
It's a myth that critical illness and other types of protection insurance don't pay out. Statistics from the Association of British Insurers tell us that in 98% of claims made against protection policies are paid out successfully.

Wealth Insurance Cover Remains Low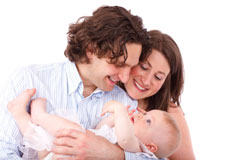 The Office of National Statistics and the ABI report millions of policies are held by people throughout the UK. That's just not true.
26.7 million households have insurance, which breaks down like this:
20.4 million had contents insurance
20.1 million had motor insurance
17 million had buildings insurance
Two out of the three above are legal requirements and not there to insure your life.
Protection cover numbers have a lot less take-up with the highest being for private medical insurance for which 1.9 million people are covered.

For wealth protection, the largest type of policy is Whole of Life insurance with 5.7 million people holding this level of cover. The next favoured is a Term life insurance policy, with only 0.6 million people having cover. Just 0.3 million people have income protection.
Pension planning isn't nearly as high as it needs to be
Would you like to know what the average amount of a pension savings pot is?
The ABI reports that the average pension pot value that people save for is worth £43,300. Life insurance should form part of your financial planning because chances are, when you reach retirement age, you'll eat through that amount and have nothing left to leave your family. That's why life insurance should be a priority when you're planning your finances.
Not many people know how to ensure non-disclosure can't be used by insurers to sneak out of paying
Although 98% of claims are successful, there's still the minority that slip through the cracks, the biggest reason being non-disclosure. Legislation introduced in 2013, gives consumers more rights as it's the insurance firms responsibility to ask you the right questions to determine your current health. You're not expected to volunteer the information.
For that reason, there are a lot of questions asked before you'll be offered a policy and the terms of the policy will vary depending on how you answer the questions.

If you're found to have known about a condition or possible condition and not disclosed it, the policy can be void. Since the sums are high, you should do your due diligence, which involves some costs upfront and those are for accessing your medical records…
How to check your medical records
Use your rights to see your private medical records under data protection law. The only time you won't be granted full access to these is if a medical expert determines it would be detrimental to your physical or mental health, in which case you won't get the full picture of what's on your records.
To access your records, there's usually an administration fee of £10, although this can be as high as £50 for paper copies from some healthcare organisations. You can also make a request to your employer to disclose any medical information they hold about you under the Data Protection Act.
By having your official records at hand when applying for protection insurance of any sort, you can be certain that non-disclosure won't be used to get out of paying the sum insured.
It really does pay to fact check before applying.
Chances are, whatever savings you have won't stretch far
The Office of National Statistics puts the average weekly family  household expenditure at £531.30 for 2014. If you have cover, how many weeks or months will that last you and your family if you're off work? Not many.
Income Protection doesn't replace your whole salary if you're off work long-term
Income protection policies mostly pay 50% of your salary. There must always be an incentive for you to return to work and not be sitting around because you're just as well off without working. Some insurers have increased the level of cover for up to 65% or occasionally 75% on short-term income protection (usually 6 to 12-month term) but please note that no insurance company allows 100% cover.
There's no point in taking out two policies with two different insurers to be able to cover your entire salary. At the point of claim, you'll be asked about additional income you have and if that's from another policy with a maximum percentage, it will be deducted from your payments, essentially voiding one of your policies.

The amount payable though is tax free, and when you're off work ill after a certain period of time, you'll be entitled to state benefits. When you're considering how much income protection cover you need, it's worth speaking to a financial advisor, or even the Citizens Advice service to find out about state benefit amounts to factor into the amount of cover you take.